Praise for Maaike Mekking AW10
March 1, 2010
Hyped in Grazia and stunning in the flesh, we're not surprised that Maaike Mekking has had such a great reception for her AW10 collection, "WITCH-CRAFT-WO-MAN-SHIP", presented at the We Know What You Did Last Night fashion week space.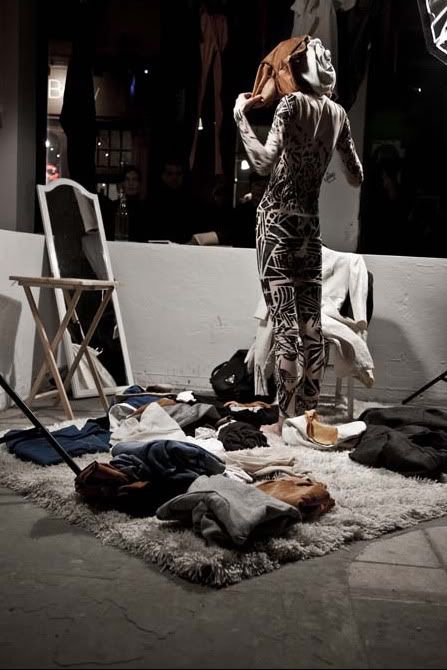 Photography by Keith Martin
Diane Pernet called it "a spirited modern and feminine wardrobe with palatable edginess", while The Blog Paper declared Mekking was "definitely a designer to keep on your radar".
Fox and Squirrel described the presentation as a 'breathtaking performance', CocoCollage said it was 'a breath of fresh air' and LBD declared it a fashion week highlight.
So our congratulations go to this most talented of brands.
If you'd like to share in their future success, you can become a supporter and invest in the next collection – or you can buy from their current range here.